Hi i'm Rusty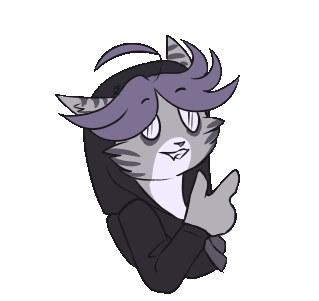 Just a sleepy guy in a nightmare world.
They/them, unless you feel compelled to she or he.
Jack of Many Trades and a Master of some. I'm a trained musician, but hobbyist visual artist, web coder, writer, video editor, streamer, D&D player, and occasionally I try to make games (unsuccessfully).
I also worldbuild. I like writing about grief, and love, and happy people, and queer people.
Click around the homepage for things I do.
Or click ♡ here ♡ for my beautiful partner.



i love you.